︎

I'm an XR artist and Creative Director based in Amsterdam. I work at the intersection of artistic practice and design with new media. Since 2018 my work has been focused exclusively on experimenting alternative artistic production processes and visual languages involving VR, AR and new technologies. I also run workshops and guidance on how to design and make art in Virtual Reality.
My artistic work is multifaceted and in continuous evolution, I enjoy surrealistic approaches informed by intuitive choices. My art takes shape in the form of VR installations, ML generated collections NFT's, photography, videos, avatars, virtual assets, digital environments and sounds.


I am active in the web3 space since spring 2021, I'm a cofounder of UFO Club, exploring on-chain media releases, web3 strategies and more revoultionary ideas.


I have +15 years experience in traditional advertising and branding.
My commissioned work entails concept and executions of experiences in extended realities, UX, Creative consultancy, XR Art Direction, image/video production, real-time assets creation and Concept art.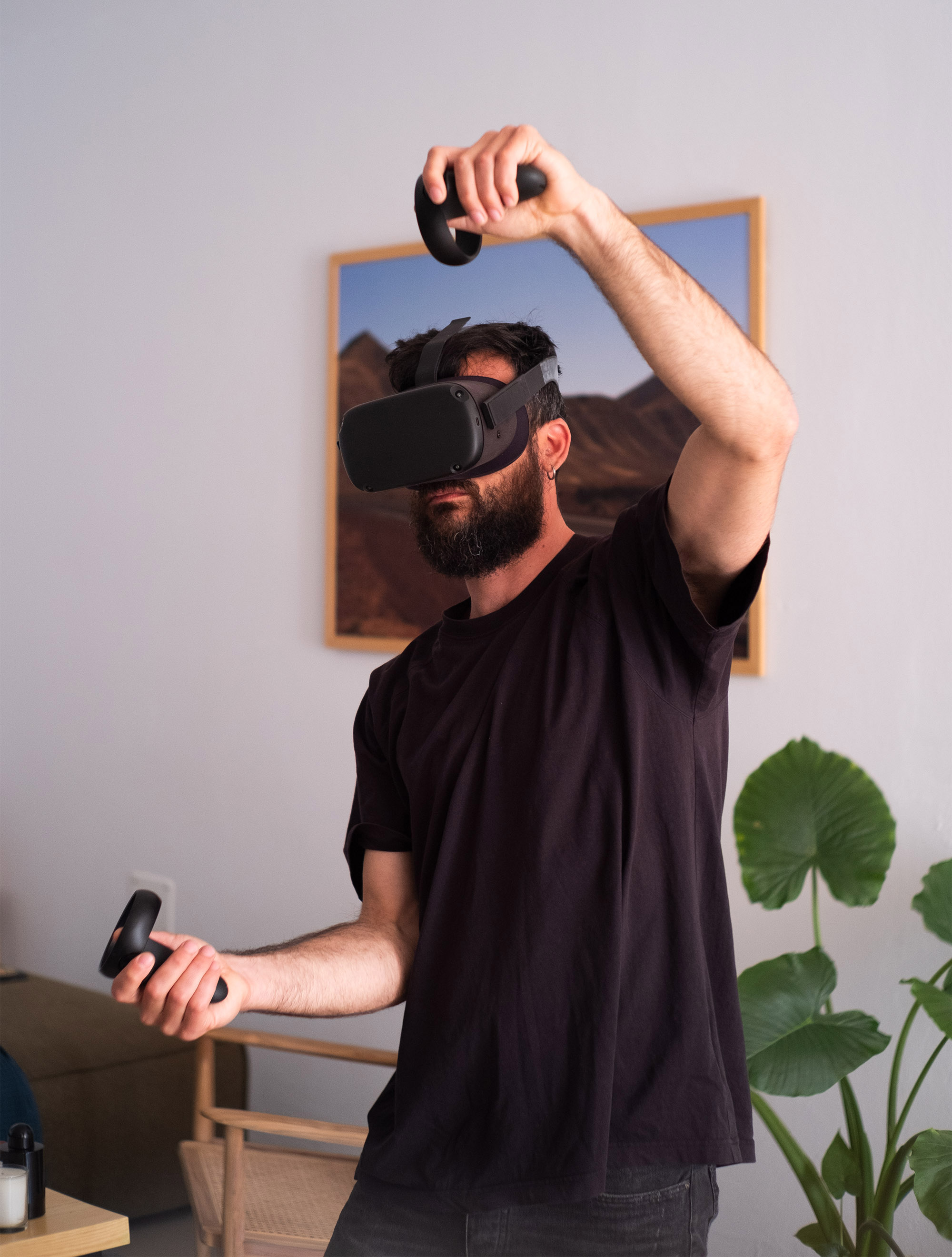 / exhibitions
2022 FUSE A.I - NDSM Amasterdam - Synthetic Sensuality
2022 Demo Festival -NL - Video Art
2022 IDENTITY -IMMERSIVE ART EVENT
2021 RGB.XYZ - AMS Synthetic Sensuality
2020 Museum of Other Reality - Eden
2020 Disartive Art - Cycles






/ talks / workshops
2023 Universe Studio - AI? Art! - AI? Art?
2022 ADCN - Jury Member
2022 VR DAYS - What the Metaverse
2021 ABADIR Academy - Making Art in VR
2020 Virtuality Paris - Communication value with XR
2019 VR DAYS - Making Art in VR

RGB.XYZ - VR Art workshop
ARCADIA: Metaverse hangout

The Fabricant

- VR Design
Mountain Collective

Podcast


UFO Club -

Podcast


Cryptpoarcades

Podcast

/ clients

Adyen
Adidas
Uber
ING Bank
Circular Fashion Summit
Yamaha Motor Europe
Polestar
Deloitte
Bitmonds
Lacoste

/ agencies

Twofish
The New Base
Capitola
72&Sunny


XR Workshops



I facilitate creatives and organizations to implement Virtual Reality and new technologies into their regular creative workflow.